Have You Heard of Dispenser for Both PUR&Silicon?
Feb 16, 2023
As we all know, the most important thing for a seamless garment is to be " seamless", so we need to use PUR or silicon instead of traditional stitches to bond the fabric during the production process. Usually we need many machines to adapt to different materials, which is expensive and not suitable for freshmen.
Now here is a good news. MASCOON has a new multifunctional PUR and silicon dispensing machine that can make seamless underwear, yoga pants, etc. It's the perfect choice to help you stand out!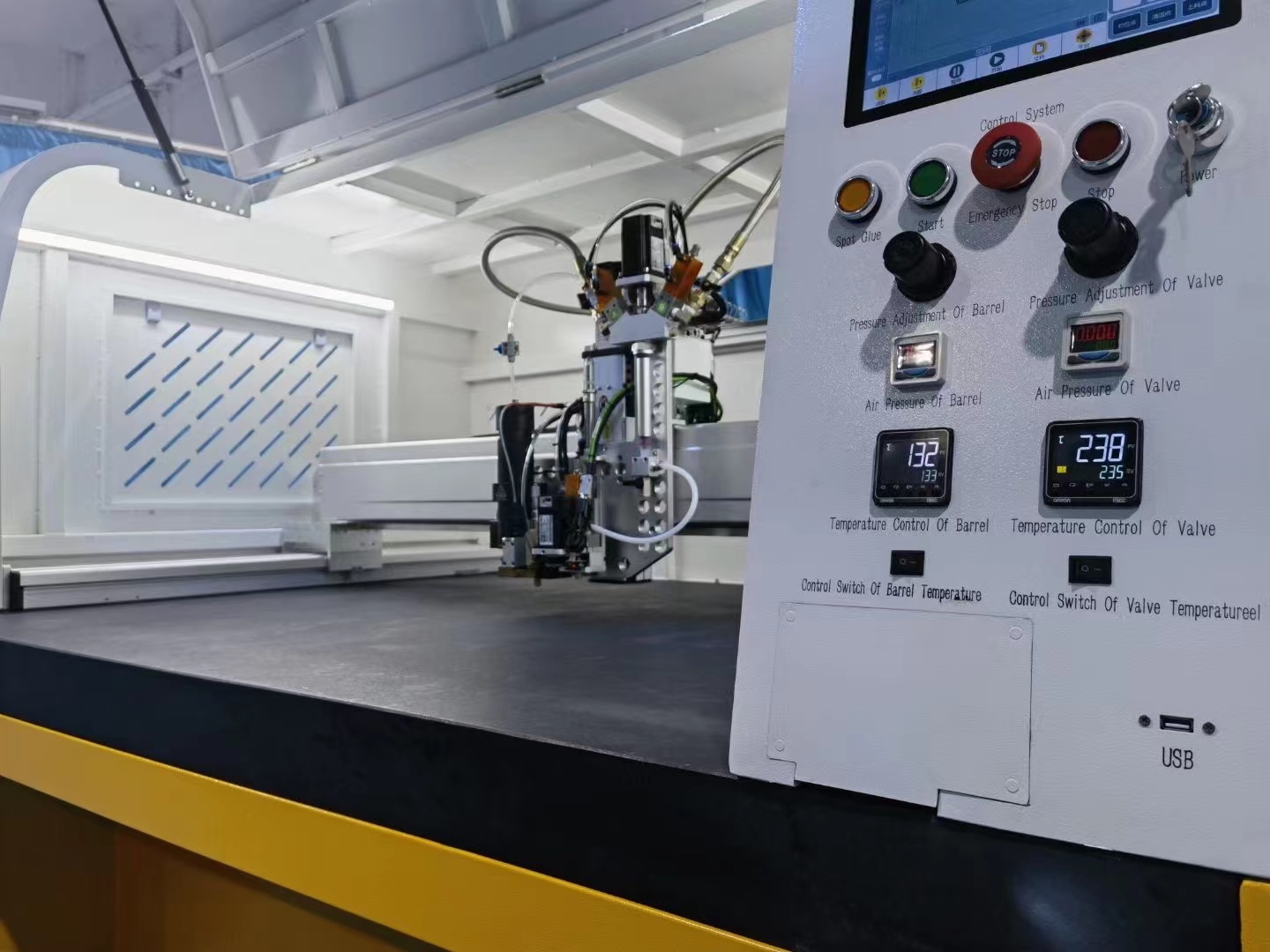 This machine has these main advantages:
The ability to perform multiple processes on a single piece of underwear at the same time, ideal for making samples and saving tooling costs
Internal booster pump and air storage tank to ensure stable, even and sufficient air supply
Suitable for DXF and other industrial drawings
Can automatically stir silicone without heating.
Equipped with welding cartridges for easy replacement
Size of glue spot 0.4-4mm
Size of silicone wire 1.5mm-30mm
If you are new to producing seamless garments or are interested in starting to experiment, the MS-DG400 will be a stepping stone to your success. There's no better machine for making samples!
MASCOON is focused on providing the best full automatic solutions to our clients. We specialize in supplying kinds of full automatic tipping machines, seamless bonding machines, folding machines, gluing machines, hot air seam sealing machines, ultrasonic cutting machines, label printing machines, label cutting machines, etc. Welcome to contact us if you have any needs.