Nice Pocket is the Key to Hold Success
Nov 10, 2022
What is pocket?
Pockets are bags or envelope structures added to clothing to hold small items, either by using additional fabric on the outside of the piece or by adding a design to the inside of the garment. In the luggage or backpack will also have pockets. Some pockets have a zipper or button to prevent objects from falling out. Daily small objects such as cell phones and keys can be carried in the pockets. Pockets of various types, according to the production process can be divided into patch pockets, insert pockets and cover pockets and so on.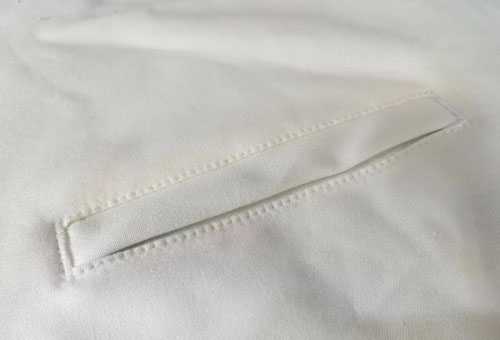 Why pocket is so important for clothing?
Pockets not only provide people with a lot of convenience, but also add charm to clothing with beautiful and appropriate ones. First of all, the pockets can hold a lot of things, which improves the functionality of the clothes. Whether it is a worker's wrench or a clerk's pen, it can be put in the pocket and be easily accessible anytime and anywhere. Secondly, pockets as a kind of clothing decoration can add charm to the clothes. Large pockets on workwear add a sense of dryness and spontaneity, while the pockets on the left side of a suit's chest are decorated with silk scarves or bouquets of flowers to set off the temperament. It can be said that the pocket for clothing, whether it is a top or bottom, is a very important component that can directly affect its quality.
How to make good pockets?
First, the design of the pockets must be consistent with the overall feel of the garment, with the right size and location. This is entirely up to the designer to decide. All you can do as a garment manufacturer is to make the perfect pocket as possible. Now we can provide you with a great solution, and we recommend MS-D2 laser pocket opening and sewing machine to you. With this machine, you will be able to:
Use most of the fabrics to make all kinds of outer pockets, including single lip pockets, double lip pockets, zipper pockets, flap pockets, etc.

Make the whole pocket in one time, complete the whole process of hem, fold, sew and bartack

The MS-D2 can perform one stitch at a speed of 150 pcs/h and a double stitch at a speed of 100 pcs/h. This can replace the labor of 8 workers.

Freely switch between single and double stitches, just by changing the pattern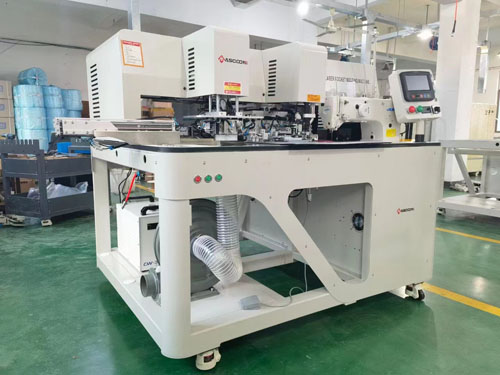 Do you want to make good pockets and add charm to your apparels? MASCOON is committed to providing you with the best solution. Please feel free to contact us!
MASCOON is focused on providing the best full automatic solutions to our clients. We specialize in supplying kinds of full automatic tipping machines, seamless bonding machines, folding machines, gluing machines, hot air seam sealing machines, ultrasonic cutting machines, label printing machines, label cutting machines, etc. Welcome to contact us if you have any needs.