How to Make A Seamless Panty?
Dec 01, 2022
What are the parts of a seamless panty?
Elastic Waistband – support and hold the panty upright and should stay flat on the body

Crotch Panel – Covers the genital area. Must be lined with absorbent and comfortable fabric

Leg Openings – Completes the panty structure and is ergonomically useful. It should not hug too tightly

Back Coverage – Best to ensure that it offers full rear coverage to support the buttocks

How to make different parts of a seamless panty?
For Leg Openings
Just cut the pieces. Notice: Not suitable for all the fabrics.
Hem the pieces. Use MS-107 to lay down the adhesive tapes and then hem by MS-208 or iron, hot press by MS-D38 at last.
For Waist
Lay down adhesive tapes on the edge by MS-107 and then hem by MS-208 or iron, finally use MS-D38 to press flatly.
For Side Seam
Lay down adhesive tapes on the edge by MS-107, then overlap by iron, press by MS-214050, finally make bar-tack by ultrasonic or sewing.
For Crotch
Lay down adhesive tapes by MS-107, bond the crotch by iron, then flat press it by MS-D38.
For Label
Stamp a label by MS-SS1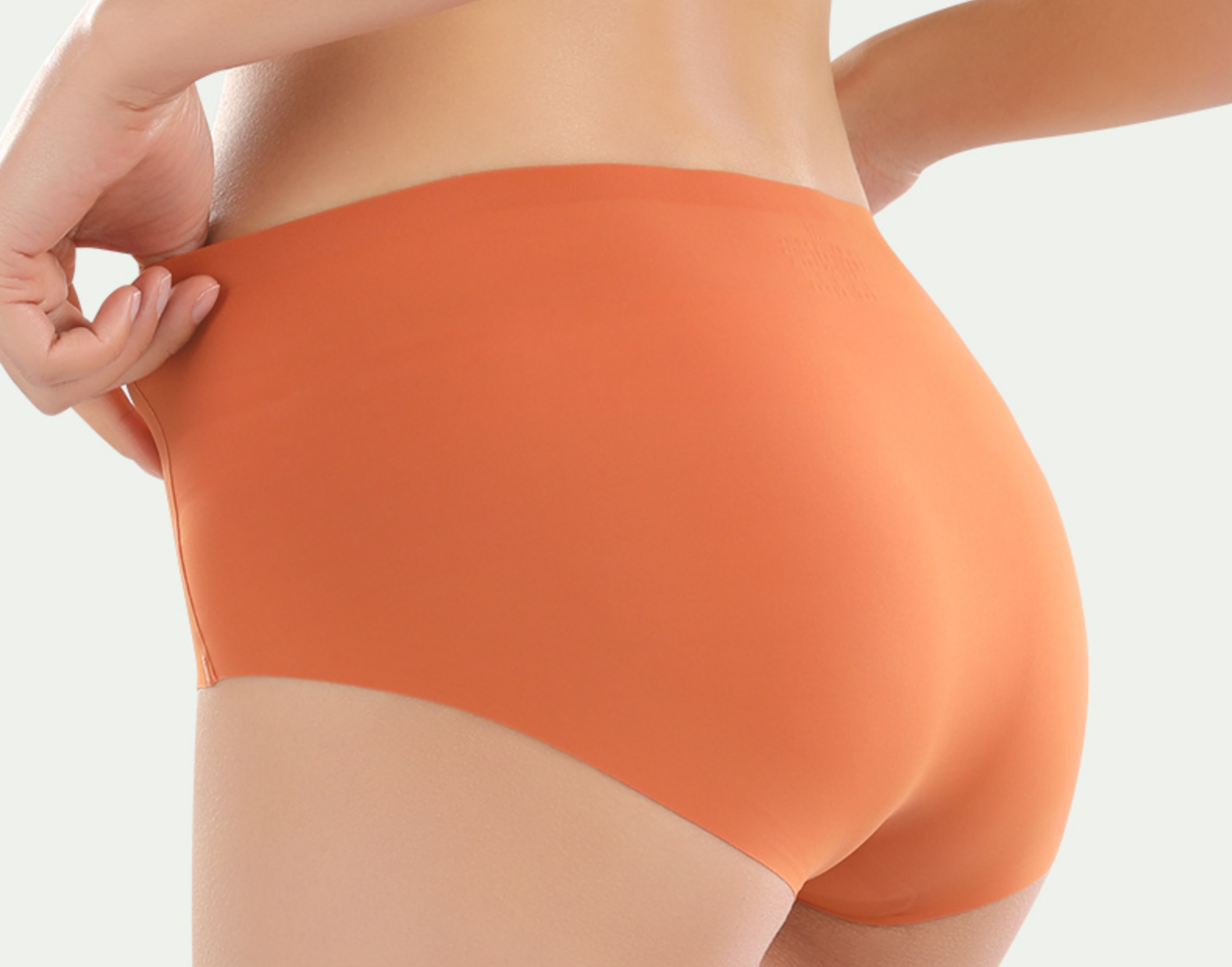 Don't hesitate to update your products. If you are interested in seamless panties, contact us for more detailed information!
MASCOON is focused on providing the best full automatic solutions to our clients. We specialize in supplying kinds of full automatic tipping machines, seamless bonding machines, folding machines, gluing machines, hot air seam sealing machines, ultrasonic cutting machines, label printing machines, label cutting machines, etc. Welcome to contact us if you have any needs.