How to Make Bar-tack for Seamless Garments?
Nov 16, 2022
What is bar-tack?
In sewing, bar-tack, also written bartack or bar tack, refers to a series of stitches used to reinforce areas of a garment that may be subject to stress or additional wear. Typical areas for bar-tack stitches include pocket openings, buttholes, belt loops, the bottom of a fly opening, tucks, pleats and the corners of collars. Bar-tacks may be sewn by hand, using whip stitches, or by machine, using zigzag stitches. The process for sewing a bar-tack is essentially to sew several long, narrowly-spaced stitches along the line of the bar that will be formed, followed by short stitches made perpendicular to the long stitches, through the fabric and over the bar. The bar commonly varies between 1⁄16 to 1⁄8 inch (1.6 to 3.2 mm) in width and 1⁄4 to 3⁄8 inch (6.4 to 9.5 mm) in length. In some garments, such as jeans, the bar tack will be sewn in a contrasting color.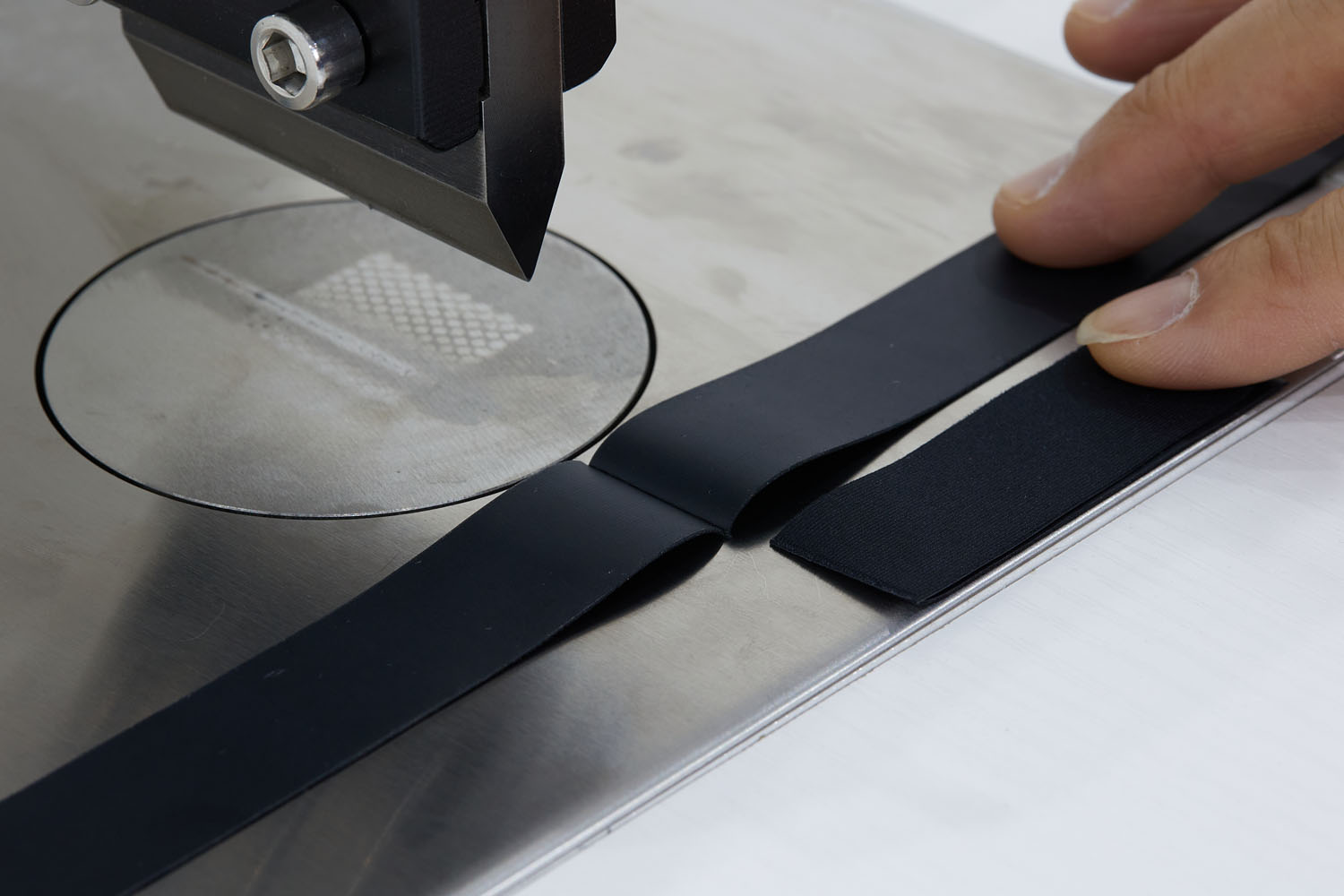 How to make bar-tack on seamless garment?
As we all know, usually a needle and thread are needed to make a bar-tack, but the thing that makes a seamless garment seamless is that it is non-marking. So when making a bar-tack for a seamless garment for fabric reinforcement, we need to use ultrasonic instead of the traditional stitching process. Ultrasonic bar-tack machine works by using the high frequency friction and vibration of ultrasonic waves to raise the temperature of the surface of the fabric and apply pressure to it at the same time to make the molecular layers fuse with each other. Compared with traditional stitching and bar-tack, ultrasonic is highly efficient and stable in production, and also saves material and labor costs, making it the perfect choice for bar-tack for seamless underwear, diving suits and other special garments.
Why we recommend MS-UD20 to you?
MASCOON is a manufacturer and supplier specializing in garment production machinery, dedicated to providing the best solutions for apparel industry professionals. MASCOON introduces the MS-UD20, a multifunctional ultrasonic bar-tack machine which will further refine your seamless garment production process and improve your productivity and product quality. With this machine, you will be able to:
High power ultrasonic of 20Khz, superior performance
Complete the two processes of cutting and making bar-tacks in one step, more efficient
Adjust the power at will to adapt to the processing of different fabrics
Set the pressure freely to prolong the service life of upper and lower molds
Get customized pattern cutting knife and various molds
No noise and high power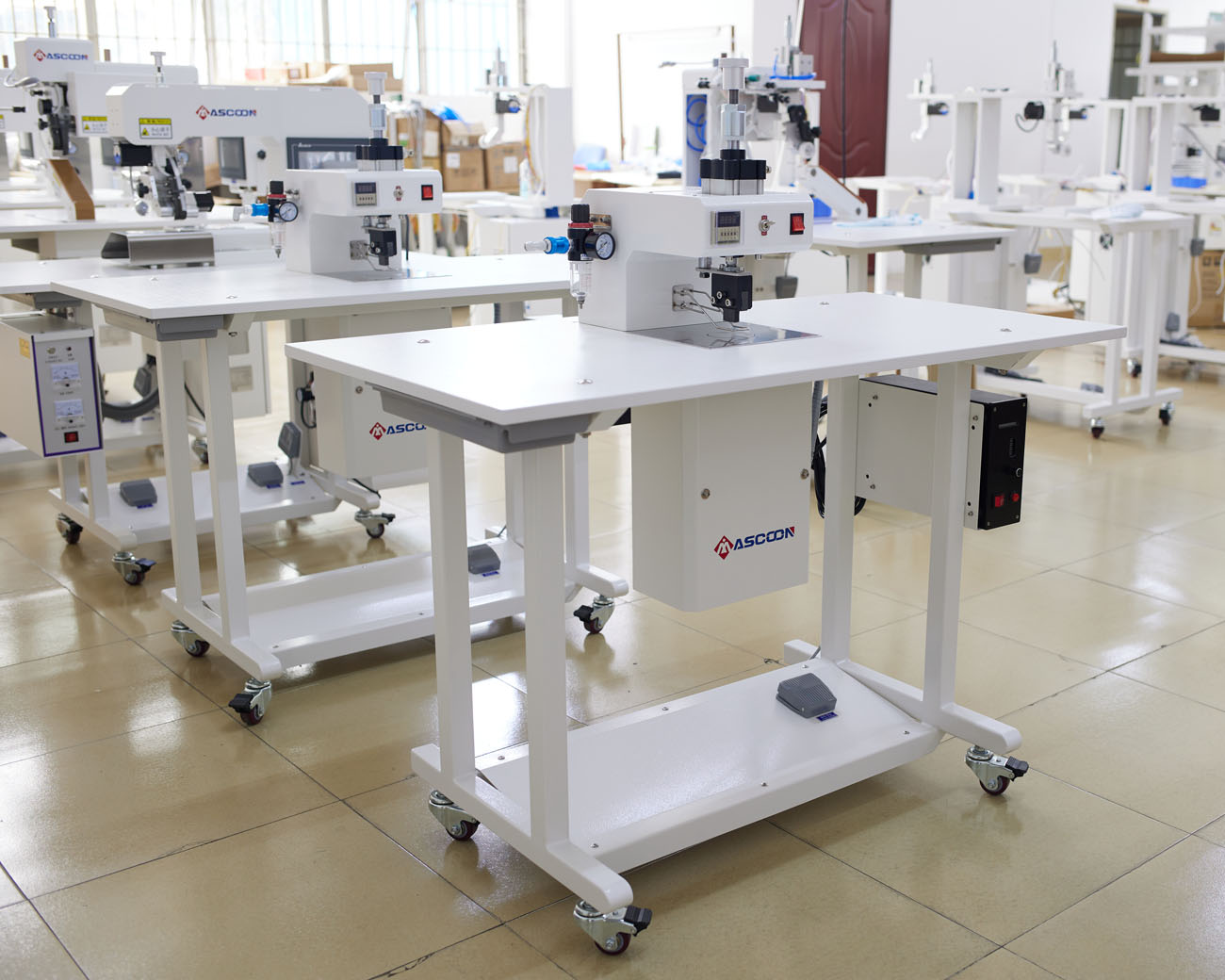 Do you wanna make nice bar-tack for your seamless production? If so, don't hesitate to contact us!
MASCOON is focused on providing the best full automatic solutions to our clients. We specialize in supplying kinds of full automatic tipping machines, seamless bonding machines, folding machines, gluing machines, hot air seam sealing machines, ultrasonic cutting machines, label printing machines, label cutting machines, etc. Welcome to contact us if you have any needs.