Seamless underwear vs. traditional underwear, which is better
Nov 04, 2021
Do you know anything about seamless underwear?
When we are asked about the most important and basic element of clothing, the usual answer is underwear. We wear it for practicality and comfort, as it acts as a barrier between our genitals and the rest of our clothing, as these lightweight garments simply hold certain parts in place.
Lingerie, however, brings its own challenges. When your favorite summer dress is made of relatively thin, close-fitting fabric because it's designed to accentuate your curves, the last thing you need to worry about is exposing your bra line and ruining your image. Another thing you want to avoid is feeling the elastic of your panties biting into the skin of your buttocks, causing minor but recurring irritation.
Fortunately, with the advances and innovations of our time, there are many different types of underwear to choose from, including seamless underwear made using the specific seamless machine. Seamless underwear is a type of underwear with no visible seams. Many people wear these seamless underwear because they are so soft on the body. This makes them happy and discrete by replacing underwear.
Seamless underwear vs. traditional underwear
When it comes to lingerie, you may be stuck with one type. This is understandable, but you are losing many of the styles available, such as seamless panties. Standard underwear designs usually include stitching around the waistline and leg holes. These seams, especially around leg holes, can be problematic as they are often visible under tight clothing.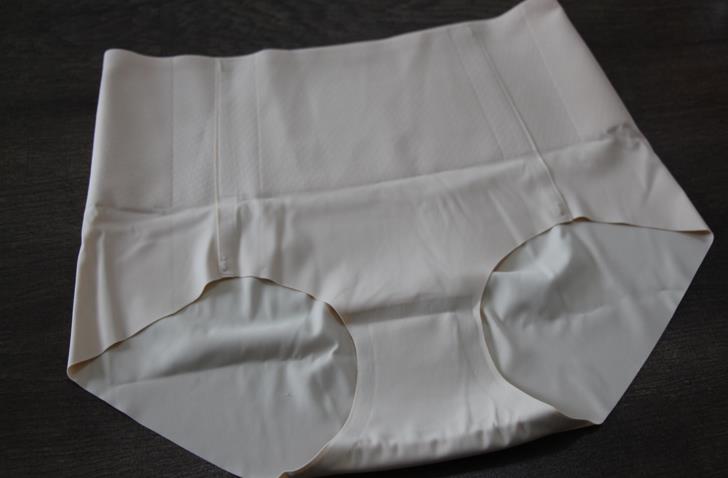 The bulge at the seams, known as the panty line, is considered unattractive and can affect the overall look of an outfit. While some people don't care about obvious lines, they rely on seamless underwear to prevent pain from being too thick or stitching too tight.
Seamless underwear is readily available on the market. They also come in different designs and sizes. Because seamless underwear mainly focuses on comfort and beauty, the ideal fit may depend on personal taste, I believe that every design is excellent.
What are the benefits of seamless underwear?
With seamless underwear, your movements will feel less constricted because the materials used to make them are breathable and more adaptable to your movements. It is considered a "second skin" - light, resilient and innovative.
Using a high-performance fiber design for maximum support, flexibility, and moisture management, their creations provide optimal protection to the most vulnerable parts of your body. It's made from a frictionless spandex blend that holds your figure smoothly in a variety of everyday colors you'll want.
The professional seamless machine supplier - MASCOON
MASCOON founded in 2013, is focused on providing the best seamless solutions to our clients. We are specialized in supplying kinds of seamless machines, folding machines, gluing machines, hot air seam sealing machines, ultrasonic cutting machines, label printing machines, label cutting machines and so on.
MASCOON boasts a team of excellent experts dedicating to designing seamless processes and devoted to providing MASCOON solutions of seamless to our customers with first-class products, outstanding credibility and meritorious service. Need Seamless Machines for your Shop or Factory? Welcome to contact Mascoon Sewing, and we will reply within 24 hours.