Try seamless underwear and you will find out the benefits of them
Nov 05, 2021
What is seamless underwear?
Seamless underwear is a special type of underwear, which is made by the special technology of seamless machine without visible stitches, such as garters or straps, on the outside. Not only does this type of underwear prevent lines from being seen, but it's also gentler on the skin, as it's usually made of spandex or cotton.
Benefits of seamless underwear
Seamless underwear has become increasingly popular in recent years. The underwear is largely free of lumpy seams, which are one of the main factors in favor of traditional underwear. Try seamless underwear and you will always have a different comfort experience:
Better comfort
Being relaxed is one of the most effective ways to boost self-esteem. One significant benefit of seamless panties is that they provide a great deal of comfort. These clothes are fine and made of fine material. No matter what body shape you have, these panties are easy to fit. You may benefit from the extra comfort and superior fit that allows you to boldly go every time.
Another favorite feature is the incredible elasticity of the underwear. Given this feature, the underwear will cling to the body like another layer of skin, without limiting movement. This means you will have enough flexibility to move comfortably.
Affordable and high quality
While seamless panties feature more advanced technology, most are more affordable. While they prioritize comfort, the current economy is forcing many women to look for more affordable alternatives, and that's evident even with their underwear. With the emergence of many seamless lingerie companies in the industry, as well as suppliers of seamless machines, women can now afford high-quality lingerie.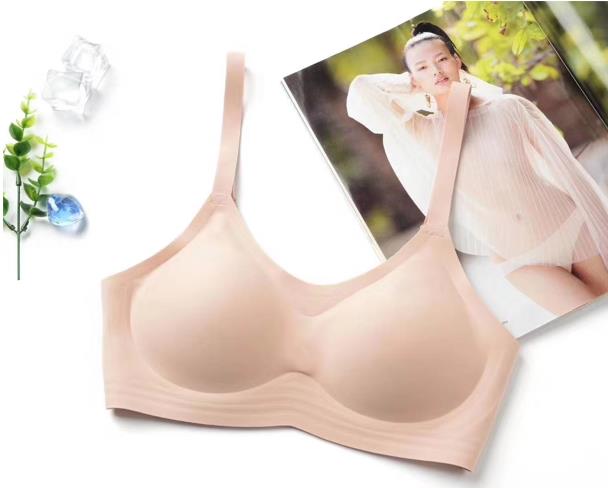 No more panty lines
When shopping for underwear, you don't have to sacrifice elegance for comfort. Women no longer need to worry about awkward seams in seamless panties. Designed to hide unattractive underwear lines, seamless underwear will hold you accountable for your outfit, so don't worry.
Suitable for fitness
In terms of underwear, seamless styles are more comfortable when moving. They are not tight but fit the body well. The tight support they provide in the pelvic area allows women the freedom to exercise and perform movements without feeling self-conscious in front of others.
Seamless underwear or seamless bras made by seamless machines are specifically designed to prevent slip. Even vigorous exercise such as squats, sit-ups, jogging, or walking won't let your bra slip.
The professional seamless machine supplier - MASCOON
Seamless machine are machines and equipment to produce, cut and joint seamless garments and sewing products. Unlike seamless knitting machine, the seamless sewing machine or seamless jointing machine mainly used on seamless clothing industries to produce seamless bra, underwear, t-shirts, tents, yoga clothes and more.
Mascoon sewing provides following kinds of seamless machines such as seamless tutting, gluing, trimming, helming, sealing, jointing, bonding, ultrasonic bar tack and bonding machines. Need Seamless Machines for your Shop or Factory? Welcome to contact Mascoon Sewing, and we will reply within 24 hours.